Lion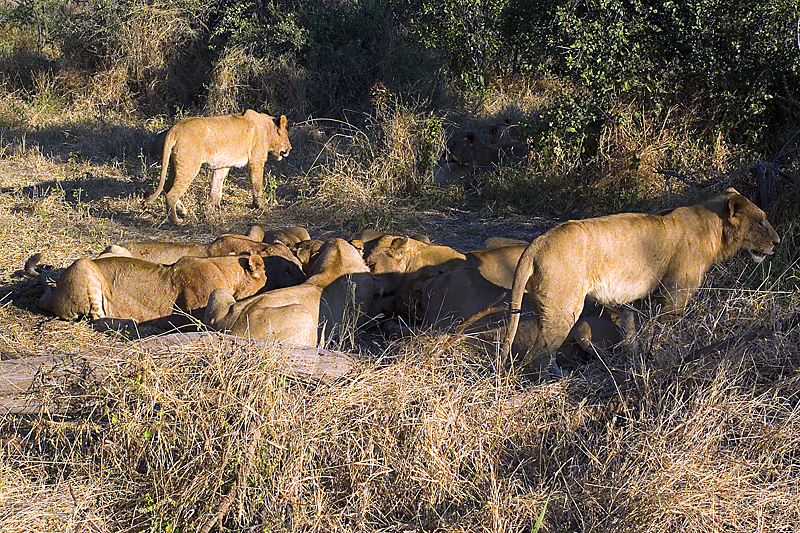 We stopped to use the bush facilities and when I get back to the Land Rover, Cisco said he could hear lions on a kill abut a mile away.
We drove for about a quarter of a mile, stopped and listened. After 3 stops he located them deep in the bush.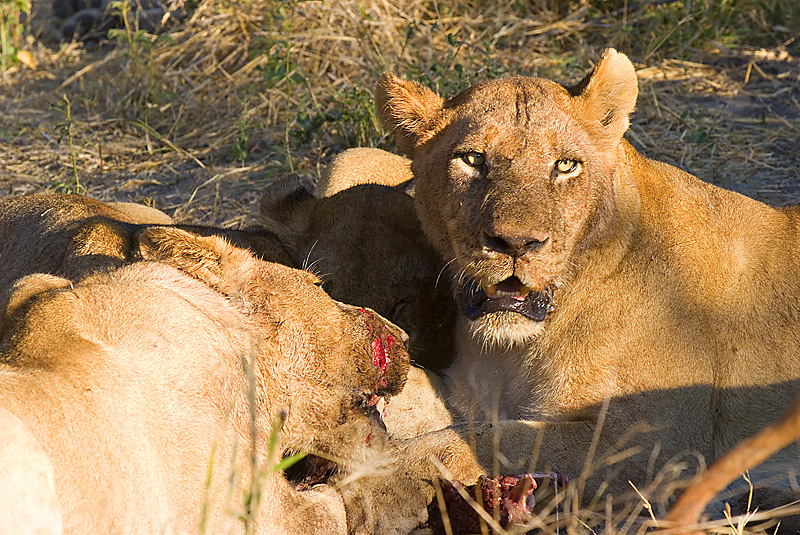 The two senior lionesses were getting a bit precious about the remains of the warthog and sisterly love was somewhat lacking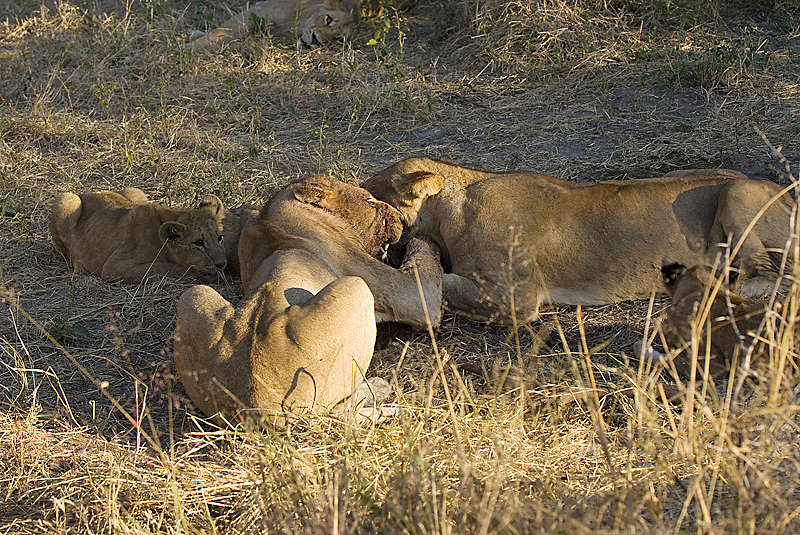 As the contest went on. some of the cubs bravely or crazily wormed their way alongside the two lionesses to try and get some of the food.
Not many of the pride had actually eaten much as a warthog isn't enough to feed about 20 lions.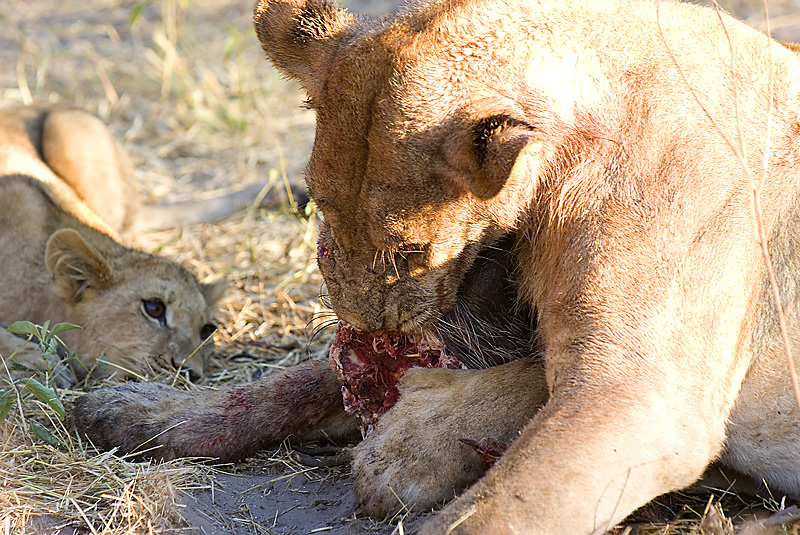 A dangerous ploy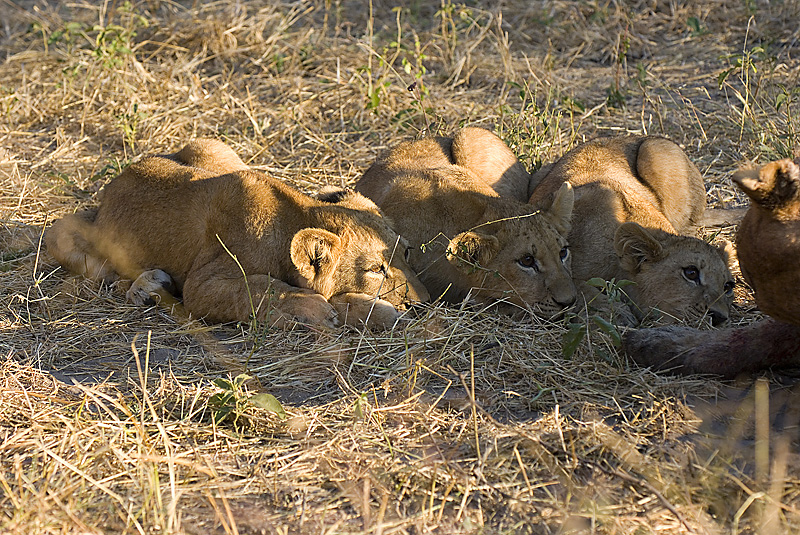 By this time the cubs were all wimpering quite loudly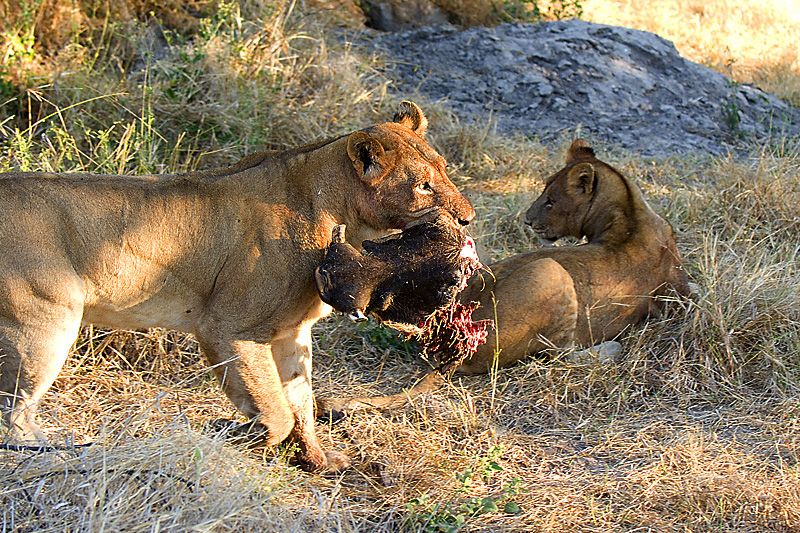 In the end the argument was settled when the stronger of the two got up and strode off with the remains


| | | |
| --- | --- | --- |
| | | All photographs copyright © Jonathan Neville 2008 |